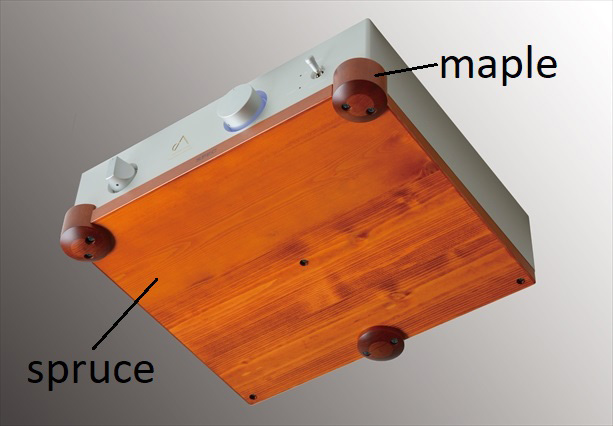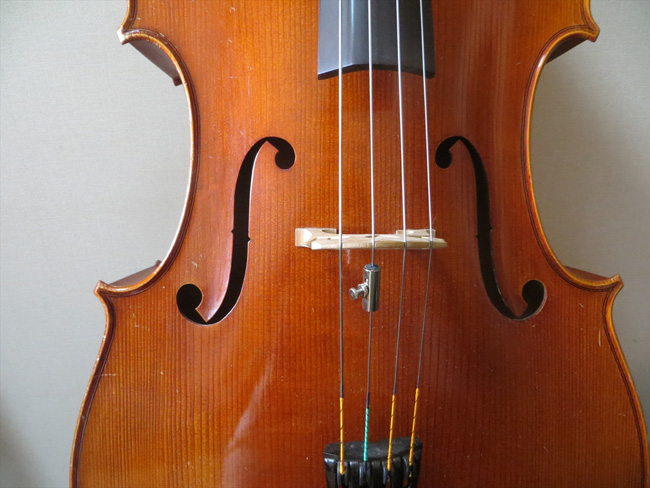 The top of a violin is made of spruce.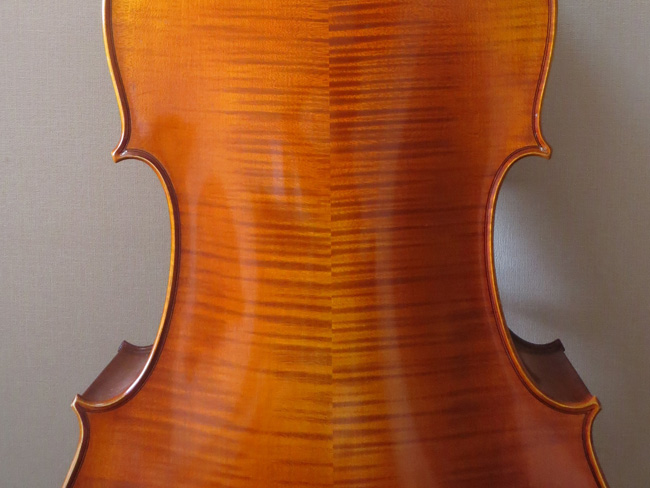 The back and ribs are made of maple.
Because an amplifier which has high gain is sensitive to rigidity and vibration, wooden structure provides suitable vibrational damping property.Like a musical instrument maker , we select materials and consider grounding method.As a result,the bottom plate is made of spruce, and the insulator is made of maple with hickory embedded in the center. They are the same as the material used for a violin.They vibrate with music and bring out the beautiful sound.This is why we say "the amplifier is a musical instrument".