PURE DIRECT CONNECTION
Direct connection at source device level. Conventional, pre-amplifier-based connections are small level connections. For small signals, transmission at a large level is advantageous because, the small signal in the small level signal shrinks further and could disappear completely. PURE DIRECT CONNECTION with Volume Controller is essential for the most fresh and most realistic reproduction.
ANALOG SYSTEM
DAmplifies almost all minute signals with analog attenuator and analog PWM. The SPEC system amplifies the "amplitude" by analog processing, so it can be called an analog amplifier.
CLASS D POWER STAGE
The CLASS D POWER STAGE absorbs the Counter electromotive force and drives the speakers accurately with its very low impedance.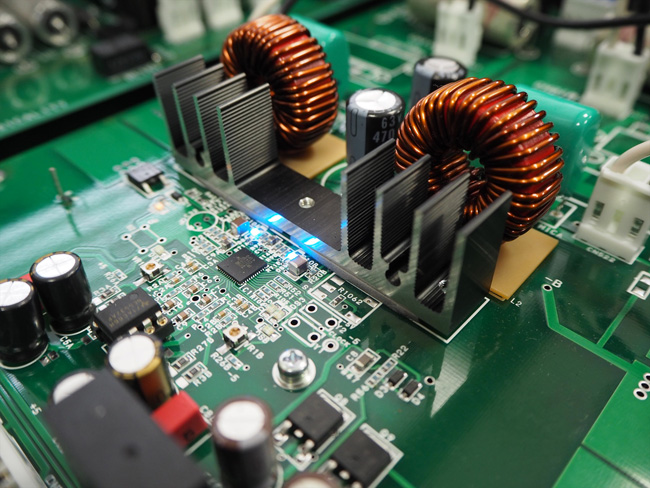 The Class D FET (under the heat sink) and the low pass filter placed very close to the FET.